Thin-film Patterning Processing
Features
1.Patterning processing corresponding to any thin film
In partnership with multiple film-formation manufacturers, we are capable of patterning processing various thin films.

Please consult with us each specification of the multilayer film.
2.Available for small lot / quick delivery
We are available for customer's desired quantity / delivery time.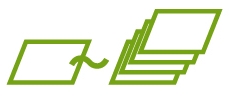 3.Example of applications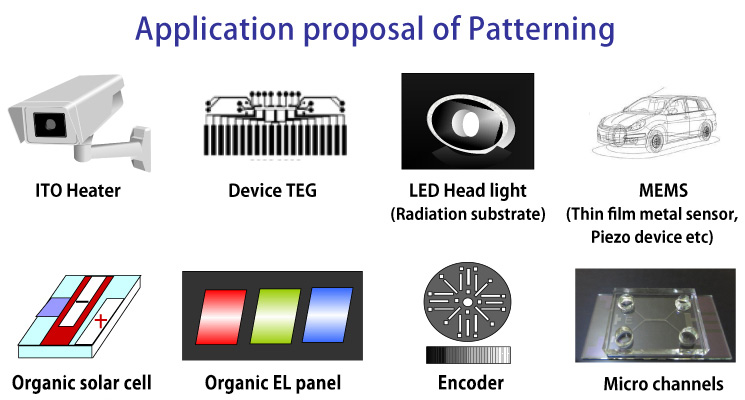 5.Assisting various materials evaluation
I would like you only to apply our own resist.
Is there any place you can ask for exposure and development only?
I would like to peel film from substrate!
I want to work in a clean room.
I want to get a small glass as cheap as possible !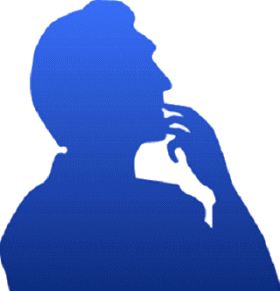 In addition to full course from normal cleaning / resist coating to packaging,Cleaning / resist coating only, exposure / development only, etching ~ cut chamfering etc.
We also accept processing limited to.
* Perform resist coating, exposure and development under a clean room.
In order to evaluate the development of base materials such as PET and PEN, we will assist you with conditions such as resist and polyimide coating.
Also we will create an evaluation report according to your request.
In addition to helping with evaluation of small lot, please consult mass production correspondence.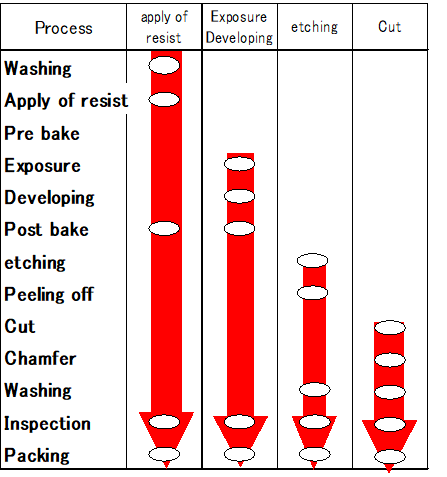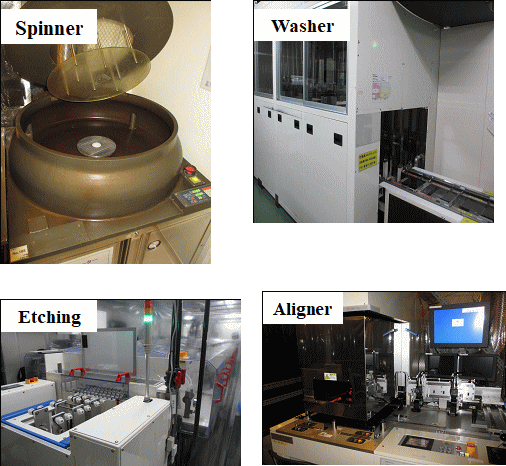 6.Substrate for equipment evaluation
Creating a performance evaluation board for optical equipment that requires pattern recognition
*For performance evaluation boards when considering the purchase of expensive equipment such as exposure machines
Creation of a glass substrate for evaluation of organic EL encapsulation equipment.
Prototype supply of equipment evaluation boards even in small lots and in a wide variety of products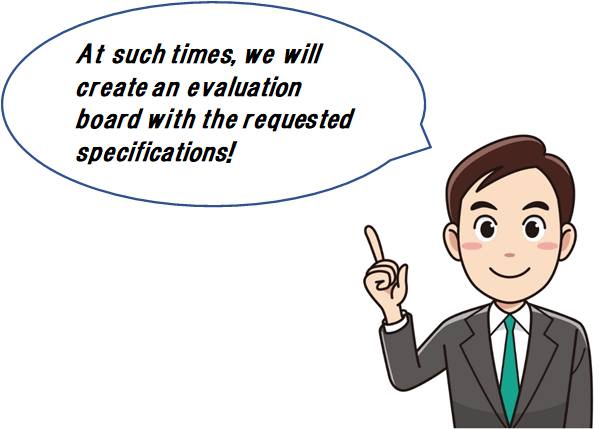 7.Target substrate / processing size
Target substrate

Maximum processing size

Key Track Records
Key patterning commissioned for mass production
| | |
| --- | --- |
| ITO pattern for STN-LCD | 50,000 panels per month |
| BM pattern for CF | 50,000 panels per month |
| ITO double-printed pattern for capacitance | 10,000 panels per month |
Patterning commissioned for development or prototyping
For LCD
3D pattern
Pattern for electronic paper
Pattern for evaluation of liquid crystal material
For organic EL
Pattern for lighting or display
Glass cap for sealing
Pattern for evaluation of organic EL material
For various TEGs
Pattern for evaluation of ACF,IC,FPC, or LCD
For various MEMS
Pattern for evaluation of sensors
For various Heaters
Pattern for evaluation of ITO for heaters
Pattern for solar cell
The organic thin film solar cell electrode pattern
Thin film coating substrate film
Organic EL・Organic solar cell・Electrochromic pattern
Optical test chart
The distortion of lens, optical characteristic evaluation
Biotechnology
Micro channel・cell culture pattern
For Encorder
Rotary・Liner Encorder
Evaluation support for development of various materials
New resist · Pattern condition of film such as PET, PEN etc. Evaluation support
Microstructure formation
Follow ability evaluation of adhesive, adhesive film, filler (semiconductor PKG etc.)
Micro folder such as micro LED
Cover glass spacer of solar cell etc.